Refresh
We already know the Pixel launch event will officially introduce us to Google's latest flagship smartphones, but will there be another surprise announcement in the mix? If so, rumor has it it's likely to be Google's foldable smartphone, the Pixel Fold.
With this being Google's first Pixel phone with an entirely different form factor, it's difficult to pinpoint when the Pixel Fold will be revealed. That said, a report from The Elec from earlier this year suggested the Fold will arrive by the end of 2021 or early 2022.  Google's Pixel Fall Launch event is upon us, so we may see a surprise reveal of the foldable Pixel.
Earlier this year, tipster Yogesh Brar claimed that the launch of the Pixel Fold had been delayed, but there's a chance Google may announce the Pixel Fold during the Pixel 6 launch event. While this suggests that an early 2022 projection is more likely, senior director of Display Supply Chain Consultants, David Naranjo, states otherwise.
According to the display industry insider, the launch date of the Pixel 6 Pro and Pixel Fold fall in the same time period: the fourth quarter of 2021. This means Google's foldable phone could arrive sometime between October and December in a surprise launch. Whatever the case, it won't be much longer until we find out.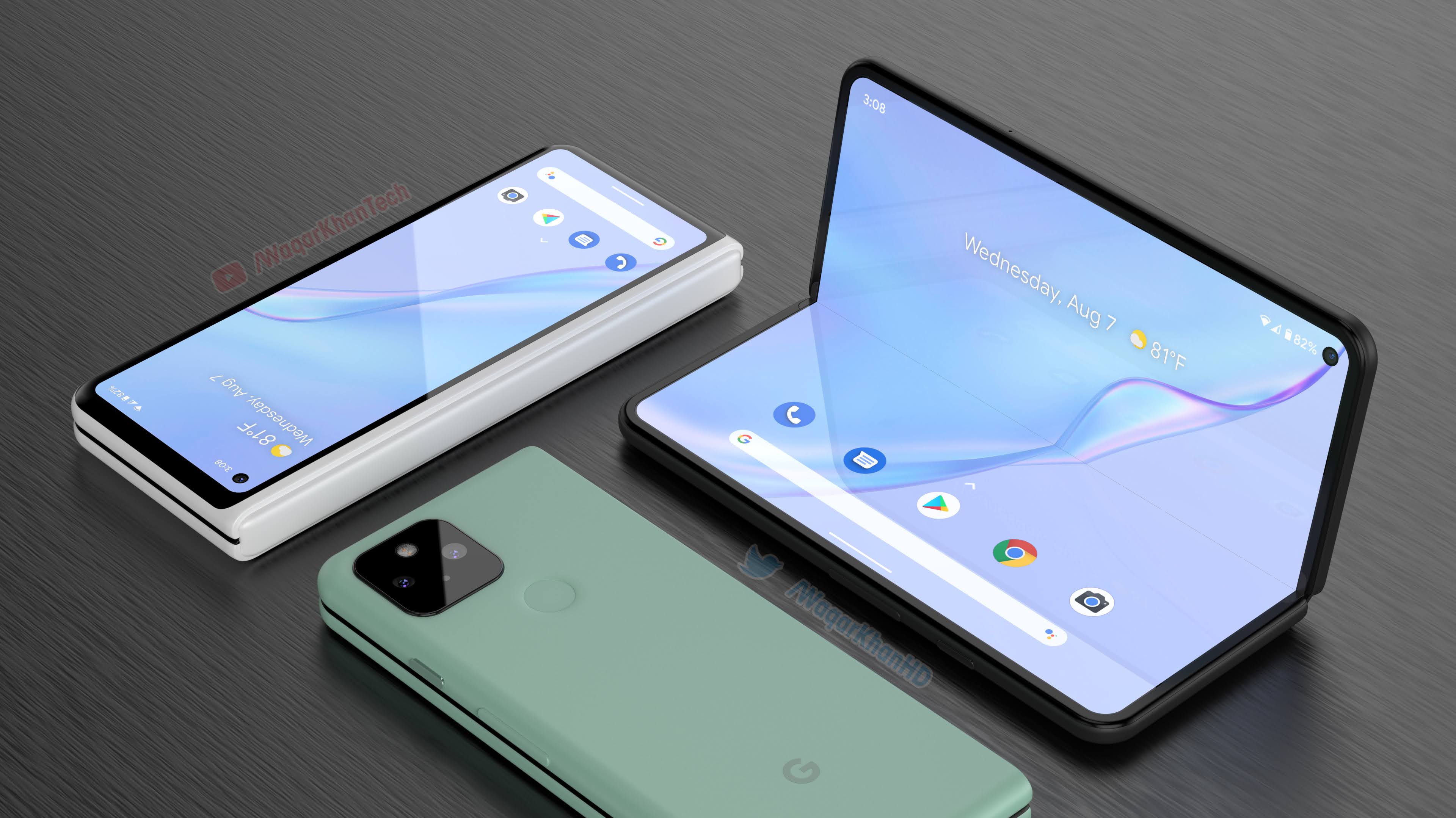 The Pixel 6 is coming for you, iPhone 13.
While Google already gave fans a sneak peek at the new Pixel's design, there's still plenty of features the launch event will finally offer insights on. For those wondering how both Pixels will stack up against the iPhone 13 or iPhone 13 Pro Max, it's worth tuning in. 
Today's going to be (another) good day #Pixel6Launch pic.twitter.com/q2KBrlIzNVOctober 19, 2021
See more
And we're kicking off! Google remains as timely as ever with the Pixel 6, as it's right in line with the last two years with the Pixel 5 shipping on October 15, 2020, and the Pixel 4 on October 24, 2019. Just like clockwork, almost.
The Pixel 6 and Pixel 6 Pro will launch with Google's latest OS, Android 12. The latest update is designed to breathe fun back into Android, and we believe it delivered. We believe Android 12 restored the quirky personality of Google's mobile OS and patched long-standing issues with the addition of a universal search, one-handed mode, and more. With this in mind, the Pixel 6 is already off to a great start.
Check out our Android 12 review for our full thoughts.